Piu PiU!
Annyeong ByunTaeng..:)))))
Do you like this blog?
Today.. I Don't have many story to tell you..
Soo SOrry..:))
I Want to ask you.. What do you think about ANTI?
To me.. ANTI Is weird.. Anti don't have life.. and keep disturbing snsd..
Don't know why with them.. Keep editing ur guys picture into a bad picture..
But ByunTaeng.. U nO Need to sad.. How bad they make ur face ugly.. U become more pretty.. ;))))
U Already cute and lovely..:))
So no matter what happen to ur face,.. U still pretty..:))
"Plastic Surgery"
Well U never done it! I know..:)
Ur chilhood photo prove it.. You so cute when u are young..:))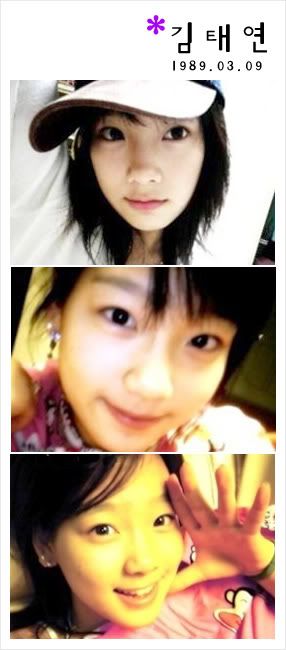 Nothing change..:))
Some Anti said U have a bad dork.
What the? No way! My taeyeon is the best! You Have ur own cutie DORK!
People always compare u with Park Bom.. Well.. evry singer have their own talent.. BUT Still you are the best! Love My TAEYEON!